Two l'è mej che one, the diary of a fantastic adventure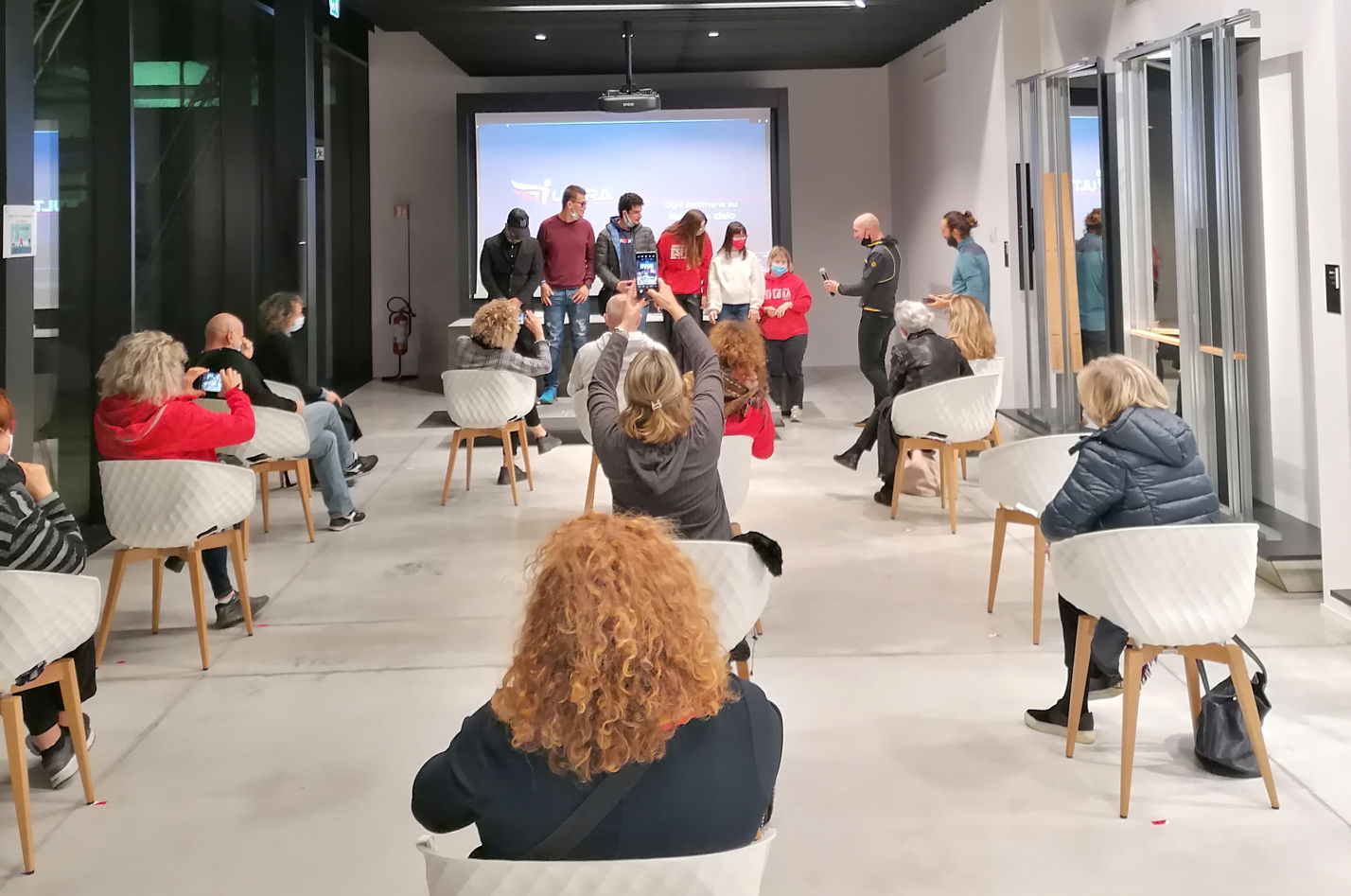 On 18 November, we had the honour of welcoming very special guests to Scrigno Lab
On 18 November, we had the honour of welcoming very special guests to Scrigno Lab the entire team of Two l'è mej che uno (Two is better than one), the project developed by Matteo Cevoli and Davide Ugolini, with the collaboration of the "Esplora Rimini" association, which saw young people with disabilities cross four Italian regions on a tandem bike.It was a very special moment.
We all went through this extraordinary adventure made up of passion for sport, travel, friendship, laughter, effort, good food from Romagna, fantastic places, sharing and inclusion by watching the video made for the SKY channel Icarus, who made two themed episodes about the initiative.
Being able to see the boys' eyes shine once again, to enjoy seeing them smile together with their families, being able to soak up Matteo and Davide's enthusiasm and their stories, has given an even deeper meaning to Scrigno's support for Two l'è mej che one, making us feel part of something great and above all pushing us to look to the future: there are new projects on the horizon that will soon take shape!
Related news: